Fundraising with Projects Abroad
Get our fundraising guide
So you've decided to undertake a voluntary placement with us - but how will you raise what may seem like a rather daunting sum of money? Don't panic! We have compiled a detailed Fundraising Guide which you can download above and read the ideas and advice on this page.
Make a plan - how much can you raise or earn per month?
Set up your own fundraising page on your personal 'MyProjectsAbroad' web page. This is available once you've been accepted onto a project; you can then give the link to anyone interested in donating towards your project fee.
Cut down on expenditure and resist the temptation to buy things you really won't need – check out the kit-list we provide on your 'My ProjectsAbroad' web page.
Create realistic targets and chart your progress.
Sponsorship and fundraising
Many companies would consider sponsoring you if you approach them in the right way. See our Fundraising Guide for ideas on how to write effective letters. Before you target them consider the following:
Does the company have a local interest in your school/university/community?
Does the company have an interest in your project or destination?
Can you offer the sponsor an opportunity for promotion via advertising for a sponsored event on local radio/in a newspaper/on a poster/on a T-shirt displaying their logo?
Other sources
Lions Club, Rotary or Round Table in your area
Trusts associated with churches and cathedrals
School and university grants
Charities and trusts
Sponsored events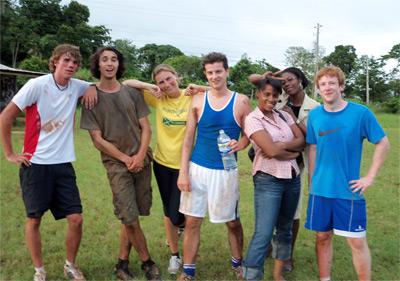 These often need planning in advance, but can be really rewarding. Make posters and email all your friends so as many people support you as possible. Why not contact your local radio or newspaper to attract sponsors as well as promote the ones you have? Think about who you know - anyone in a band? An owner of a bar or restaurant? Our Fundraising Guide is packed with inventive ideas.
Volunteering on a Budget
Participating in a volunteer project abroad is possible on any budget and we are always looking for ways to keep costs down and help our volunteers fund their experience. Take a look at our tips for budget volunteer trips here.
Finally, we are here to help and many of us, once volunteers like you, have embarked on our own weird and wonderful methods of fundraising. Remember that motivation and organisation are the keys to success. Good luck!