Every year, thousands of school or college students volunteer with Projects Abroad and use their summer holiday to explore the world and discover what they're capable of. With so many teenagers looking for international volunteer opportunities, we created a programme just for them – our High School Specials. These projects are a wonderful way for you to grow in areas that ignite your interest, match your passions, or fit into future career goals.
Can't find what you're looking for?
We'd be happy to talk about creating a custom project for you. Most of our staff have been volunteers themselves, so they're well placed to answer your questions, big or small.
+353 (0)1 571 5080
or email:
to start planning your project
Is volunteering on a High School Special right for me?
Our High School Specials are international volunteer trips for students between the ages of 15 and 18. Most programmes are two weeks long, but others run for three or four weeks. You can also travel for as long as 12 weeks if you've just finished your final year exams and you're not planning to take a gap year.
When planning one of these trips, we keep in mind that our teenage volunteers are young and many are travelling alone for the first time. Ensuring you are safe, comfortable, and having the adventure of a lifetime is our priority!
By traveling with us on a High School Special, you:
Live and work with a group your age
Choose from a variety of fixed dates in June, July, and August and pick the one that works best for your schedule
Have supervision and support from trained local staff 24/7
Participate in a full schedule of volunteer work that benefits local people, animals, or the environment
Join events and activities to learn more about the local culture and traditions
Travel together on weekends to explore the country, relax, and have fun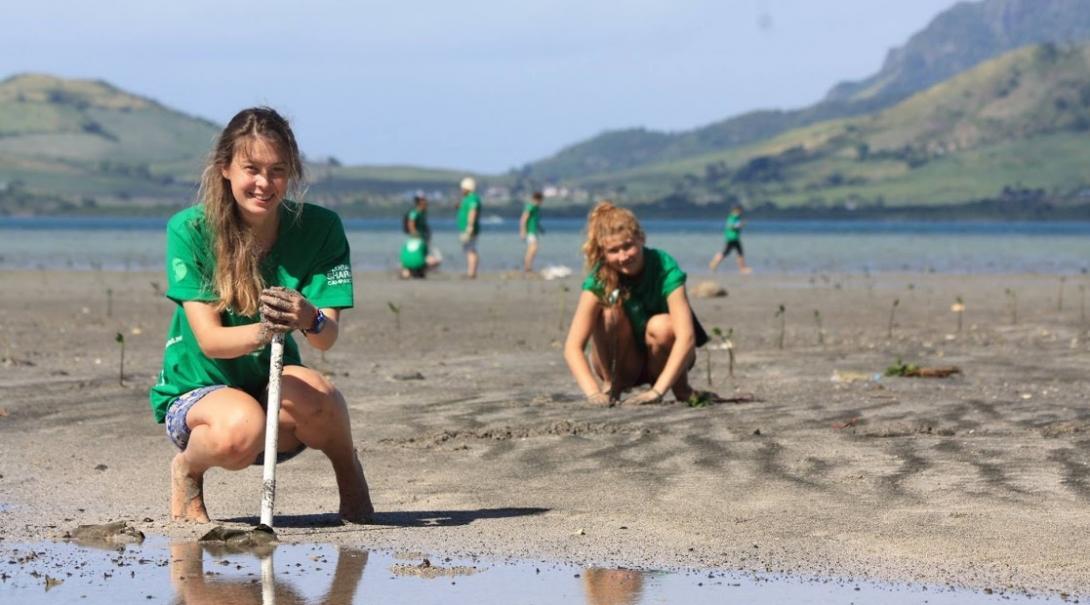 Alternatives to High School Specials
If you are 16 or older and confident about travelling and working independently, look at one of our Flexi Trips that run throughout the year. The average age of volunteers on Flexi Trips is between 18 and 24, and we find that these placements are great for recently graduated high school students.
If you are looking for a more specific programme, we can work with you to arrange a custom group volunteer trip if you are with a group of five or more. We have extensive experience working with high school students and teachers to arrange personalized group programmes, whether you are fellow students, friends, classmates, or part of the same team or club. Chat to us directly to learn more about this option.
The benefits of volunteering abroad during your school or college years
The experience of volunteering overseas is one you carry with you for a lifetime. From speaking with previous High School Special volunteers, we know that volunteering helps foster a deeper sense of responsibility, nurtures independence, and opens students' eyes to the world before university.
Universities and employers see international volunteer work as a positive experience, so use it to boost your CV in university and job applications. Talking about the challenges you faced, how you overcame them, and what you learned abroad will help set you apart from the crowd!