Transition Year
Volunteering abroad in your transition year is a fantastic way to gain valuable work experience while developing essential life skills and taking part in rewarding projects that truly benefit others. By joining one of our programmes, you'll become part of a like-minded global community of volunteers and interns who work on worthwhile placements in developing countries.
Your transition year is a time to explore potential career paths, learn new skills, and achieve personal growth. Projects Abroad placements allow you to do just that – gain new life experience while having fun and, most importantly, making a positive impact in the lives of those in disadvantaged communities.
Volunteers have the chance to travel and explore a new destination, immersing themselves in an entirely different culture. It's a wonderful way to experience local life, and a memorable way to spend your transition year!
You'll also be able to gain work experience in different fields to help you make up your mind and decide on your future studies. From Archaeology and Medicine, to Law and Teaching, volunteers will be able to get a feel for each profession and find out whether it's something they'd like to pursue as a career.
Whether you sign-up alone, meeting up with other volunteers from around the world, or travel abroad as a group, you're guaranteed the adventure of a lifetime!
Planning your Transition Year with Projects Abroad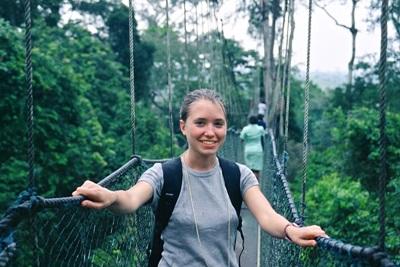 We offer a range of different projects in destinations around the world! If you're not sure, one of our Programme Advisors can help you narrow down your options, depending on your interests and requirements. Most of our projects have flexible start dates, meaning you can begin on a day that suits you, and select the length of time that you'd like to go for.
All our projects are safe and structured, overseen by our experienced local staff. We work hard to ensure that our initiatives make a meaningful contribution to the community in which they are based, and focus on long-term, sustainable goals that can be achieved through the collective efforts of our volunteers.