Join us during your Transition Year and volunteer abroad on a meaningful project to gain practical work experience. You can choose between a project related to your future career, your personal passion, or even both!
During your Transition Year with Projects Abroad, you'll:
Learn essential life skills
Have a real impact in developing countries that need extra support
Make lifelong friends
Become part of a like-minded global community of volunteers and interns
We have different types of trips that you can choose from when you plan your Transition Year activities.
What can I do on a Transition Year Abroad?
No matter which project you choose for your transition year abroad, you'll always know what to expect from us. This is because all of our above projects have set itineraries. This includes all project work, planned social activities, and weekend trips, and our experienced local staff will be by your side every step of the way.
We're champions of Responsible Volunteer Travel, so you can rest assured that what you do does make a difference. We work hard to ensure that our initiatives actively help people by addressing real problems, and focus on long-term, sustainable goals.
Can't find anything that matches your ideas for transition year above? You can also join us on one of our Flexi Trips, which run year-round. You can join at any time and stay for as long as you like. This flexibility allows you to customise your transitional year programme and match it to your schedule. You can even combine different programmes and countries for a more diverse experience!
Another option for your transition year abroad is to join us on any of our other High School Special Projects, which run throughout the summer. Or, if you think we would be a good fit to organise a trip for your school year, we can even arrange a customised group trip for your school.
Transition Year Work Experience
Your transition year is the perfect time to explore potential career paths, learn new skills, and achieve personal growth. Our projects allow you to do just that – get real-world experience while having fun and, most importantly, help others!
Getting work experience during your transition year is incredibly valuable. You can do things like:
Find out if a potential career is what you want to do
Learn directly from local professionals
Add practical experience to your CV
Here are several transition year work experience placements for you to choose from:
If you're interested in transition year work experience with medicine, our Medicine & Healthcare placements are ideal. We offer medical placements in various fields, like:
General Medicine
Nursing
Physiotherapy
Midwifery
Public Health
Dentistry
Occupational Therapy
Speech Therapy
These placements are ideal for transition year students wishing to explore the different options available to them in the medical profession. It's also useful if you want to get transition year work experience in a hospital environment specifically.
These projects are some of our most popular, and for good reason! There are so many options to choose from to get childcare work experience during your transition year. You can help teach Early Childhood Development in kindergartens or work in special needs centres.
Looking for transition year work experience with animals and wildlife? Our Conservation Projects can take you to rainforests, tropical waters, towering mountain ranges, and wildlife reserves in the heart of Africa. You'll be able to work with animals like spider monkeys, giraffes, or turtles, depending on where you go.
Whichever Conservation Project you choose, you'll contribute to the protection of endangered species and ecosystems while assisting with valuable scientific research.
Many students who travel with us are looking for transition year work experience in law. We can easily help make this a reality for you! You can join a combined Law & Human Rights Project in South Africa for a more diverse experience. Or, join a dedicated Law or Human Rights Project in countries around the world, like Argentina or China.
Want to get a feel for a different profession? You can see all the projects we offer here that are perfect for transition year opportunities. You can also read our blog to learn more about transition year work experience ideas.
If you're still asking yourself "Where should I go for work experience?" or "How do I find my work placement?", we can help! Our friendly Project Experts are here to answer your questions and guide you toward transition year projects!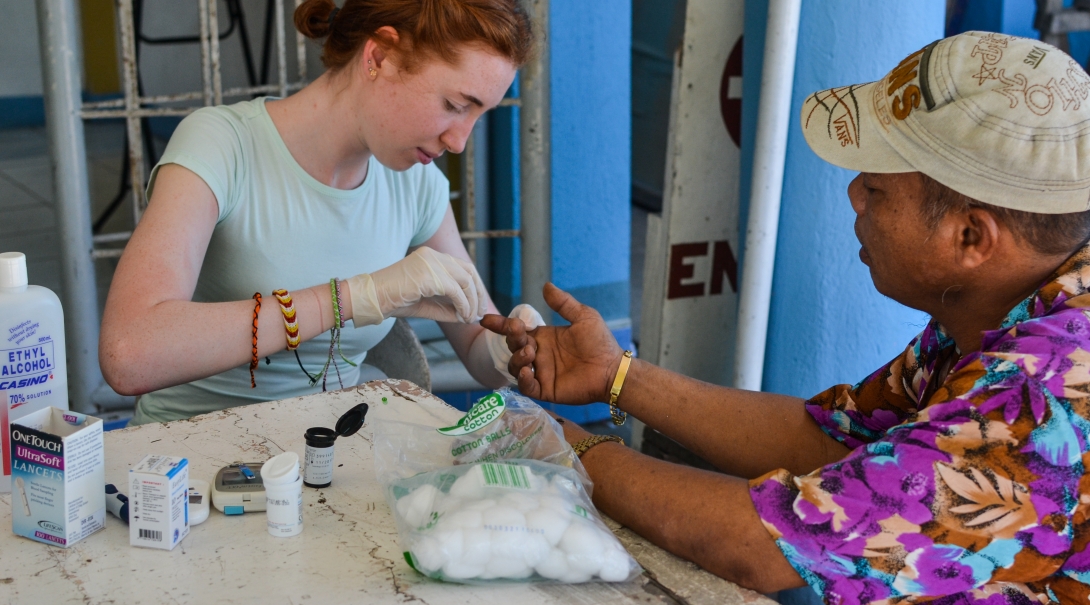 Can't find what you're looking for?
If you're not sure about how to get started with planning your transition year, talk to us! We'd be more than happy to help you narrow down your options, depending on your interests and requirements.
+353 (0)1 571 5080
or email:
to start planning your project