With Projects Abroad, you can volunteer at any age, and we have a wealth of experience organising voluntary work abroad for over 50s. Through our projects, you can use your skills, knowledge, and life experience to make a real difference in developing countries.
This is what you can expect from our volunteer opportunities abroad for older adults:
For volunteers abroad over 50, we recommend our Flexi Trips, where you work more independently, but still have the support of our staff. These trips run year-round, and you can join when you want. Interested in hearing more about the kinds of Flexi Trips we offer? Read our popular article featuring our best volunteer abroad programmes for older adults.
Interested in short-term overseas voluntary work for over 50s with a group? Then our Grown-up Specials are for you. You'll work with a group your own age to accomplish a goal in a short period of time, and you'll arrive and leave at the same time.
Choose a Volunteer Project
1-3 of 206 Projects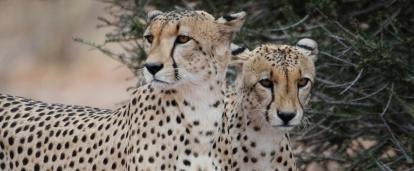 Africa's Big 5 and Wilderness Conservation in Botswana
See this project
Completely flexible dates
Anyone aged 16 or over can join
From 1 week
From €2,395
Giraffe & Lion Conservation in Kenya
See this project
Completely flexible dates
Anyone aged 16 or over can join
From 1 week
From €2,220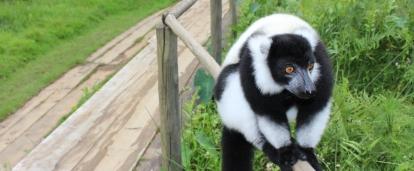 Lemur Research and Protection in Madagascar
See this project
Completely flexible dates
Anyone aged 16 or over can join
From 1 week
From €2,395
Load More
Volunteering for Retired Professionals
Projects Abroad offers a variety of projects that are a great fit for voluntary work for retired professionals, and older professionals interested in a career break. We also tailor your project to maximise the impact of your expertise and experience on the ground.
While we have a wide range of professionals who volunteer overseas with us, these are the most common professions:
Doctors
Nurses
Physiotherapists
Dentists
Lawyers, Attorneys, Advocates, and Human Rights Professionals
Vets
Business Professionals and Consultants
Is your profession not on the list? Not to worry! Our Project Experts are here to help you find a project that matches your skillset or passions. Read more about our approach to professional volunteering abroad.
Volunteer Abroad Opportunities for Seniors
We don't believe that age should hold you back from volunteering abroad. Many of our projects are perfectly suited for volunteer work abroad for over 60s, and you can use your skills to help or realise your potential in a completely new field.
As someone doing voluntary work for over 60s, you don't need previous experience to join most of our projects, unless you're looking to volunteer in a professional capacity. We'll teach you everything you need to know, and you'll have the support of colleagues at your placement.
Read our article to learn more about volunteering during your retirement.
What's included in my project?
We can take care of planning the details before and during your trip thanks to our hassle-free approach. All you need to do is focus on what's important: using your time, energy, and skills to actively make a difference.
With Projects Abroad, you don't need to worry about:
Arranging accommodation
Organising your placement
Getting picked up and dropped off at the airport in-country
The cost of travelling to your placement in-country
We also provide visa advice and we can take all the stress out of booking flights. If you book flights through us, we'll always book changeable tickets to your destination, with the shortest and most convenient layovers.
Can't find what you're looking for?
We'd be happy to talk about creating a custom project for you. Most of our staff have been volunteers themselves, so they're well placed to answer your questions, big or small.
+353 (0)1 571 5080
or email:
Get in Touch
to start planning your project